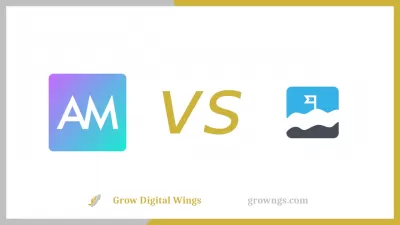 ---
---
AdMaven and HilltopAds are both ad networks that are commonly used by publishers to monetize their content. Although each has benefits, there are some downsides to each, which means you'll have to choose the one that best fits your site and its audience to maximize earnings. This article will help you find out which of these two ad networks is the better choice for your website based on your needs and goals.
HilltopAds is an ad network that helps website owners monetize their traffic (read our full HilltopAds review). They work with a variety of advertisers, including major brands, and can customize each ad campaign to fit the publisher's needs. HilltopAds provides both banner and pop-under ads and pays out on a CPM basis.
Pros and cons of HilltopAds
HilltopAds has a very simple sign-up process and you can be up and running in just a few minutes.
HilltopAds provides a wide-ranging of ad formats, including banner ads, pop-unders, and interstitials.
HilltopAds pays on a CPM basis, so you can earn more money per thousand impressions than with other ad networks that use a CPC or CPA model.
HilltopAds gives detailed statistics so you can track your performance and optimize your campaigns.
HilltopAds has a minimum payout of only $50, so you can get your earnings quickly and easily.
HilltopAds provides technical support 24/7, so you can reach them whenever you need help with a difficulty.
Your site does not have to feature any advertisements to participate in this program. Hilltopads will place their ads on your site automatically and it's free!
You get paid even if the visitors do not click the advertisements on your site this means you'll never lose money, as well as people, who visit your website!
The platform has a very low fill rate, so you won't be able to make much money with this ad network and you may not always have ads to display on your site.
The minimum bid is $0.50, which means advertisers have to pay a minimum of $50 if they want their ad to show on the site.
HilltopAds doesn't provide much support to its publishers, so you will be at your own risk.
There have been reports of HilltopAds blocking accounts without any notice.
Payments are often delayed, and they do not give any assurance about when or if you'll receive your money.
The minimum payout is $100, which is quite high compared to other networks.
There are better options out there for publishers, you may want to allow one of those instead.
They only provide CPM ad rates, so you won't be able to make money from clicks or conversions.
HilltopAds has been known to be unreliable when it comes to payments, with some publishers not receiving their earnings for months.
The maximum payout is $20 per click, which means your ads will only be shown if there are at least 20 clicks in one day or 100 clicks over 30 days.
Rating of HilltopAds
★★★★⋆
HilltopAds Ad network
 HilltopAds is a great ad network for publishers who are looking for high CPMs and a variety of ad types. The cons of HilltopAds are that they have a low fill rate and there have been some complaints of late payments. Overall, I would give HilltopAds 4.5 out of 5 stars.
AdMaven is a global advertising platform that helps brands reach their target audiences through native advertising. AdMaven works with over 2,500 advertisers and has a presence in more than 200 countries. They have been a member of the IAB since 2004. AdMaven uses DSPs to show ads on sites like Huffington Post, The Guardian, Buzzfeed, ESPN, and many others. Publishers get paid up to $25 per thousand impressions (CPM) depending on their traffic levels and tier status (read also AdMaven AdSense alternative).
The Admaven push database is collected directly from publishers, among the connected sites there are mainly file hosting, sports sites, streaming platforms.
The AdMaven advertising network recommends affiliates to run offers: sweepstakes, dating, nutra, betting and gambling, browser plugins and extensions, installers, mobile apps, e-commerce.
Pros and cons of AdMaven
AdMaven has a comprehensive wide-ranging of ad products, including banner ads, pop-unders, and push notifications.
AdMaven gives high CPMs and a good fill rate.
AdMaven pays on a net-30 basis.
AdMaven has a minimum payout of $100.
AdMaven has 24/7 support for its publishers.
AdMaven provides detailed reports that help you track your performance.
AdMaven has a great User Interface (UI) and is very easy to use. It is a great option for small businesses, large businesses, and outdoor advertising.
The company conducts good assurance audits to ensure that only quality content can be published on its platform.
Publishers get paid through PayPal or bank transfer and there are no restrictions on withdrawals.
AdMaven provides accurate statistics about clicks, impressions, CTRs, and more with little delay in reporting data to publishers.
The minimum payout is $100, which can be difficult to reach if you're just starting.
They have a 10% fee on all earnings, which can eat into your profits.
AdMaven uses pop-unders, which can be annoying for users and lead to lower conversion rates.
There have been reports of AdMaven being unresponsive to publisher concerns.
The number of ad formats they provide is less than some of their competitors.
AdMaven has been known to change its terms and conditions without notice.
Their customer service department is inconsistent and unreliable.
Some advertisers have had trouble receiving payment from AdMaven for services rendered.
It may take more time to get approval from them than other networks.
They don't allow advertising on gambling or adult websites.
You need to contact them multiple times before they will make changes that are in your favor.
Rating of AdMaven
★★★★☆
AdMaven Ad network
 AdMaven is a great ad network for publishers who are looking for a high fill rate and good CPMs. The cons of AdMaven are that they do not have as many ad units as some of the other networks and that their customer service can be slow to respond. Overall, I would give AdMaven 4 out of 5 stars.
Conclusion
AdMaven and HilltopAds are both great ad networks for publishers. They both have a lot of pros, including high payouts, multiple ad formats, and low minimum traffic requirements. However, AdMaven has a few more cons than HilltopAds, including a lower fill rate and more restrictions on traffic sources.
---
---
---