To choose the best ad network from EvaDav vs AdSense, you first need to compare and study them in detail. Consider how they position themselves and their functionality, their ad formats, tools, ad restrictions, and payment features.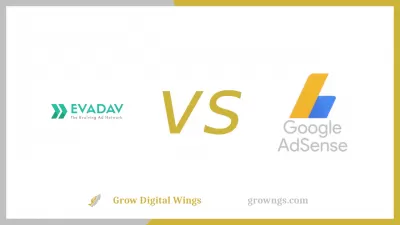 ---
---
What to choose?
To choose the best ad network from EvaDav vs AdSense, you first need to compare and study them in detail. Consider how they position themselves and their functionality, their ad formats, tools, ad restrictions, and payment features.
Then we can understand which ad network is the best in its class, and which network will help your business thrive.
Main characteristics
EvaDav is an ad network. Traffic is traded on CPC and CPM pricing plans for the following ad formats: native ads, in-page traffic, push notifications, and popunder.
EVADAV is an advertising network that is based on push notifications. Today, this kind of advertising is one of the most effective ways to promote goods or services.  push notifications   are small pop-ups that offer the user to buy, follow the link or use certain services.
This advertising network, which has the advantages of which makes it partially Better than Adsense.
They offer a wide range of payment methods, 24/7 customer service and dedicated account managers.
The official EvaDav website claims the following features:
Quick and easy registration, setting up advertising zones and sub ID;
Check traffic sources, track your statistics and trends in real time;
Choose from a wide range of ad formats and payment methods;
The ability to receive your income weekly or as part of an individual schedule;
24/7 instant access to the live chat of the support service or to your personal account manager - right in the User's Cabinet.
★★★★⋆
EvaDav Traffic monetization
 Evadav is a great multi-format grid that has everything a publisher needs. You can test different formats, track statistics, tap the postback, and automate a number of workflows. And all this - in one personal account. It remains only to register!
AdSense is a contextual advertising service from Google. The program automatically places text and image ads on websites that are appropriate for the context. Website owners who place ads receive income for clicks (visitors clicking on advertising links) and ad impressions (Google AdSense for context). The cost of a click on an ad can vary from a few cents to several tens or even hundreds of dollars (quite rare clicks). In addition, website publishers using AdSense can provide their visitors with Google search both on the Internet and directly on the site, earning money from Google ads (Google AdSense for search).
This advertising service is especially important for the profitability of small websites that do not have the funds to develop their own advertising system.
Through their online account, a web publisher can view the number of requests, clicks, CTR, and their current AdSense earnings at any time.
★★★⋆☆
AdSense Traffic monetization
 With around $2 RPM for millions of page views, the earnings from Google AdSense AutoAds have troubles to go up
At the moment, we see that EvaDav has more ad formats, as well as their list of features is quite impressive.
AdSense, on the other hand, is especially important and useful for making small websites profitable.
Instruments
The developers have taken into account, perhaps, all possible nuances to make the process of launching, analyzing and scaling campaigns as simple as possible. All this thanks to the right tools, consider the main ones for analysis:
EvaDav Toolkit
The postback URL and traffic return URL are designed to track and redirect traffic that is already inside the ad network. The tracker is set up very quickly, and managers will always come to the rescue if the reverse transmission does not suddenly turn off.
Autorules - get rid of the routine of updating black and white sheets. Once we set the rules that source files are sent in black and white, we sleep soundly. Most other ad networks have to do this manually.
Personal domains for the best partners. Evadav offers clean and unique domains to host their landings/pre-landers.
Huge knowledge base. Section F.A.Q. in Evadav contains answers to all questions that may arise in the course of work.
All necessary specifications. Retargeting options, API ratings, detailed statistics on campaigns and traffic volumes/prices in the atmosphere of time. Here, like everyone else, but in a simple and convenient interface.
Professional moderation and technical support. After registering with EvaDav, moderators will meet you in a few minutes and offer their help. On average, moderators respond within 10 minutes, there is technical support and chat.
AdSense Toolkit
Competitor ad filter. It is possible to block competitors' ads.
View ad. Study of the ad (manual and machine) according to some characteristics.
Context filter. Filter out ads that are inappropriate for some pages.
We see that EvaDav toolkit is more functional. The developers really took into account all the possible nuances for the most convenient and productive activity.
Choosing your own ads. In the event that Google cannot automatically match a contextual ad, the web publisher has the option of its own selection of Google ads.
Advertising Restrictions
The quality of traffic in EvaDav is undeniable. First, to add your site to the ad network, you need to meet a whole list of requirements. Secondly, EvaDav strictly moderates advertising campaigns. The network does not allow:
Shocking, offensive and scary content.
Any nudity.
Promoting violence and drugs.
Advertising of illegal abortions/ammunition/weapons.
Official company logos.
Advertising of unlicensed software is also prohibited. Advertising must correspond to the declared service/product/offer. Evadav filters junk from both publishers and advertisers.
Now let's look at the features of the restrictions on AdSense advertising.
In August 2016, AdSense changed its ad placement policy. The previous limit on the number of ad units per page has been removed (their number can now be more than three), but at the same time new restrictions have appeared. In particular, from now on it is forbidden to place ads on pages where there are counterfeit goods and counterfeiting of trademarks. A complete list of the new restrictions can be found in the Google help system.
It is worth noting that not all sites are allowed to participate in the AdSense program: sites with pornographic content, sites that spread ideas of extremism and terrorism, and also contain information about drugs and alcoholic beverages are denied registration. Some countries, such as China and India, require publishers to own their sites for at least 6 months. This is necessary to ensure the high quality of the Google advertising network and to protect the interests of advertisers and publishers.
Also, some accounts are blocked for various violations of the rules. For example, placement of floating or stylized ads or calls to click on ads. They can also be blocked due to the placement of someone else's content on their site.
We can conclude that the restrictions on advertising placement are quite similar both in Evadav and in AdSense.
However, AdSense has a wider range of restrictions for placing ads for a comfortable and safe experience.
Payment type
EvaDav payments
Payments, withdrawals, referrals in EvaDav. The list of deposit and withdrawal methods is quite wide.
Deposit and withdrawal of funds:
Other payment methods can also be used while the minimum deposit is only $100. On the conferences, you can get a promo code, which is entered in the field next to the replenishment amount, in order to receive a deposit bonus.
Withdrawal of money is available only to advertisers and only on Mondays. The minimum withdrawal is $25.
An additional way to earn money on EvaDav is a referral program. Unlike most refs with 3%, here you will receive 5% of the income of each attracted user. This is a lifetime story instead of 6/3/12 months as is the case with other ad networks.
You can create a referral in the  EvaDav referral program   section. There are also natural statistics on earnings and referrals.
And one more interesting moment. If there are 1,000,000 active referrals, partners receive a cool gift from the platform.
AdSense payments
AdSense transfers money to program members once a month, upon accumulation of $100. Depending on the country, different payment methods are available: by check, through the electronic payment system (EFT) directly to a bank account, Western Union Quick Cash and through the Rapida system. Cashing checks for citizens residing in the territory of the CIS countries is possible through banking institutions and some payment systems.
However, please be aware that, in accordance with the Terms of Service, Google reserves the right to act in its sole discretion when it detects invalid clicks. In practice, when so-called "invalid activity" is detected, your  Google AdSense account   is blocked and you most likely will not receive money for clicking on ads on your site.
You can also withdraw money by check through the ePayService system - from April 2, 2014, sending the original check to the company's office is not required.
Here we can conclude that EvaDav wins, as it has more ways to deposit and withdraw funds than AdSense. Also a nice bonus is the ability to receive and use promotional codes. Separately, it is necessary to mention the referral program from EvaDav, which is an additional way to earn money.
Our opinion
Having examined in detail the features of the two advertising networks EvaDav and AdSense, we can draw unambiguous conclusions. Both options are good enough, but EvaDav is a great multi-format grid that has everything a publisher needs: great functionality, working ad formats, quality tooling, required Ad Placement Restrictions, and unique payment features. You can test different formats, track statistics, touch postbacks, and automate a number of workflows. And all this - in one personal account.
The EvaDav ad network is the best in its class and is the network that will help your business thrive.
---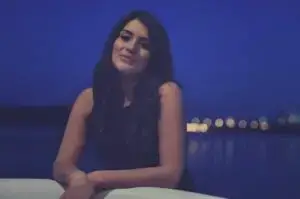 ---
---
---