Today, webmasters have access to various opportunities for earning money. Every day, more and more Internet resources appear on the network where you can get orders for pop-up advertising. All that remains is to choose: PopCash or PopAds?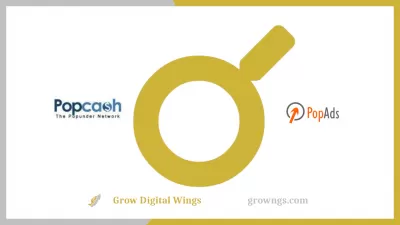 ---
---
PopCash vs. PopAds: Which Is Better?
Today, a lot of interesting Internet resources have appeared on the network, which unite advertisers and webmasters from all over the planet. Often, users do not know which site to choose. The most popular options are PopCash and PopAds. The sites are constantly being compared with each other. To make the right choice, it is advisable to study the PopCash vs PopAds review and understand which resource is right for you.
Popcash is an English language affiliate program. It works with pop-up ads. The service acquires clickunder and bodyclick traffic anywhere in the world, accepting almost all web resources.
This resource allows advertisers to launch the desired advertising campaign as soon as possible. In order to advertise your projects through PopCash, you will need to register, replenish your account with the required amount, and then create a campaign. In this case, you will need to set up targeting for the desired country and the appropriate category.
The cost of ads is dynamic, because the service uses a special bidding system, which allows the advertiser to independently choose how much he is willing to pay for one visitor. Currently, the minimum cost per click is $ 0.001 per unique visitor.
Key benefits for advertisers:
The minimum deposit is from $ 5.
The campaign is approved in 1 hour.
The ability to obtain detailed statistics.
Strictness in checking advertising sites.
Controlling running campaigns.
The ability to pause or cancel running campaigns at any time.
Getting detailed statistics. The update takes place once every 60 minutes.
All advertising sites will undergo rigorous checks.
There are several types of payment.
The main benefits of PopCash for webmasters
By partnering with this ad network, site owners will be able to earn money for hosting pop-up ads.
To do this, you need to register in the system, and then send your own site for moderation. This is done as follows:
You need to go to the Publisher tab and then go to Websites.
Then click on the Add a new website button.
Today, more than 50 thousand active webmasters cooperate with PopCash. Their websites have a total traffic of over 850 million people per month. The interface is intuitive and simple. It is quite easy to figure it out even for those whose knowledge of English ends in London is the capital of Great Britain.
PopCash display ads are paid for about 10 kopecks per click. That is, for a thousand visits, you can get about 100 rubles. However, all advertisements offered are absolutely safe and do not contain viruses. This factor is checked manually by the site moderators. The webmaster should place the resulting code between the tags on his site.
PopAds is one of the most popular and fastest ad networks on the market today. The main area of ​​her specialization is advertising in the popunders format. You can set minimum bids, you can choose options with automatic video and audio announcements. In addition, additional pop-ups are allowed.
The PopAds network has an auction system that allows advertisers to choose how much advertising will cost. The higher the cost of the transition is set, the better the traffic will be. The auction starts at $1 per 1000 views.
Each advertising site accepted into the system has its own quality rating, but the bid chosen by the advertiser is still the priority factor in the quality of the traffic received.
In addition, a customization of the hit rate is available. This is done in order to satisfy the interests of the Internet resource as much as possible. If you improve all these settings, you can get an increased profit. Separately, it should be mentioned that everything that the webmaster sees on his account is that he earned everything. There are no chargebacks.
Coverage and cost
PopAds is the service with the highest rates in the industry. It demonstrates the best international reach. On average, PopAds pays American and European artisans about $ 4 per 1,000 unique visitors. However, the site has many advertisers from more than 40 other countries, including the Russian Federation. For Russian-speaking artisans, it is quite easy to get from $ 1.5 per 1000 visits.
According to the platform's official announcements, it is the best paid ad network that specializes in popunders advertising on the Internet. Service representatives confidently state that no other platform will pay more.
To join  PopAds,   a webmaster only needs to register. This process is fast and there are no delays or problems. This state of affairs indirectly already testifies to the high level of quality of this service.
How to go through the registration procedure?
To do this, you will need to fill in all the fields of the registration form. There is no prohibited information (such as a bank card number or home address) here.
Immediately after that, a confirmation letter will be sent to your e-mail. You will need to click on the link received and go to the PopAds website. After that, access to your personal account on the platform will be open.
Then you need to add your site. To do this, you will need to click on the New WebSite button. The webmaster will receive a special code, which he will place on his Internet resource.
Important! In order to immediately start receiving money, it is advisable to set the terms of the default price. That is, starting at zero.
Payment
PopAds is sensitive to the transfer of payment for the work done. Withdrawal of earned funds can be requested at any time of the day. The following options are available:
When withdrawing an amount from $ 5, crediting to PayPal is available.
If you plan to withdraw from $ 20, you can get money on your Payoneer card.
If it is planned to withdraw from $ 20,000, then you should order a bank transfer to Payoneer USA.
Display advertising PopAds for 1000 impressions is paid in the region of $ 1.5 for Russian-speaking traffic. Webmasters from the USA and Europe can earn from $ 4 per 1000 visits.
General conclusion
Thus, we can summarize the following. PopCash only works with pop-under ads. The topic can be anything. A webmaster can put a block on an adult advertisement.
The ad code is served from its own server. This makes it possible to maximize the minimum delay during the activation of the ad unit.
The percentage of affiliate deductions is quite high - 80%. On average, for such countries as the USA, Canada, Great Britain, for 1000 visits to a link, a webmaster will be able to receive about $ 1.2 - $ 1.7. For Russian webmasters there is an opportunity to earn about 100 rubles.
As for  PopAds,   you can earn more here. Russian webmasters will be able to receive from $ 1.5 per 1000 impressions, and their American and European colleagues - from $ 4.
Hence, we can conclude that PopAds is the most profitable option according to the cost criterion. After all, you can make more money here. However, this does not mean at all that you should forget about PopCash. Both of these resources have managed to prove their reliability. With the help of both sites, you can get passive income by placing pop-up ads using a special code. And, most importantly, with both PopCash and  PopAds,   webmasters are guaranteed to be able to withdraw the funds they earn.
---
---
---