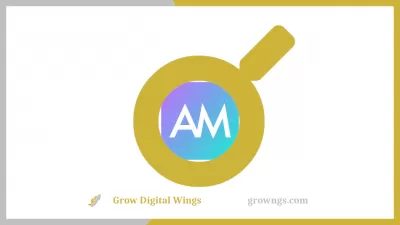 ---
---
AdMaven has helped thousands of small and medium-sized publishers turn their websites into moneymakers through both pay-per-click (PPC) advertising and affiliate marketing. Offering users with varying levels of technical expertise the ability to generate revenue, it's the perfect alternative to more traditional forms of website monetization, such as display ads and banner ads. If you're interested in learning more about AdMaven and whether it's right for your website, check out our review below!
AdMaven review is a review of a well-known network with Pop Under Ad. It is a well-known internet platform specializing in pop-up ads.
A popup is a procedure that occurs when you click on a website and open an unexpected new page. In addition, AdMaven is well versed in online advertising.
This is an opportunity for publishers to get many additional sources of income for their websites. This includes, but is not limited to, standard pop-ups, banners, interstitials, sliders, and new tabs.
AdMaven is a service that helps publishers with their website monetization. They work with advertisers to display relevant ads on publisher websites and share the revenue with them. AdMaven offers a variety of ad formats, including banner ads, pop-ups, and interstitials. They also have a self-serve platform where publishers can create and manage their campaigns. For an added fee, they offer video advertising as well. The site will evaluate how well each campaign performs to show what kind of results publishers should expect.
How does the service work
AdMaven is a service that allows publishers to monetize their websites by displaying ads. When a user visits a publisher's site, AdMaven will serve an ad to them. If the user clicks on the ad, the publisher will earn money. Publishers have access to all of the stats related to their advertising campaign including impressions, conversions, and revenue. Publishers also have access to analytics reports that give them more insight into which types of ads work best and what types of content work best with specific advertisements.
Is AdMaven easy to use
Yes! AdMaven is super easy to use. All you need to do is sign up for an account and then insert a small piece of code onto your website. Once that's done, AdMaven will serve up relevant ads and you'll start earning money! The whole process takes just a few minutes and there's no upfront cost.
Pros and Cons of AdMaven
If you're looking for a way to monetize your website, AdMaven may be a good option for you. However, there are a few things to keep in mind before signing up.
Rating of AdMaven
★★★★☆
AdMaven Web monetization
 If you're looking for a way to monetize your website, AdMaven is worth checking out. I would give them 4 out of 5 stars - they're easy to work with and have a great selection of ad types to choose from. Plus, their customer service is excellent and they always pay on time. The only downside is that their fill rates can be a bit low, but overall I'm very happy with the service.
Final Thoughts
If you're looking for a way to monetize your website, AdMaven is worth checking out. They have a simple setup process and their team is always available to help you get started. Plus, they offer a variety of ad formats to choose from so you can customize your experience. We highly recommend giving them a try!
Looking to monetize your website? Check out our AdMaven review! Pros
AdMaven provides a simple, straightforward way for publishers to monetize their websites.
They offer a variety of ad formats, so you can find one that fits your website perfectly.
AdMaven is highly customizable, so you can tailor the ads to match your brand identity and website design.
They have a wide range of advertisers, so you're sure to find one that's a good fit for your site.
AdMaven offers real-time reporting, so you can track your progress and earnings easily.
They provide dedicated account managers to help you get the most out of their service.
AdMaven offers a very competitive payout rate, so you can earn good money from your website traffic.
It has extensive tools to help optimize your earnings potential, such as keyword bidding and targeted advertising.
Their pricing plans are flexible, so you can customize them based on your needs and preferences.
You don't need any technical skills or setup fees to start using AdMaven; just sign up for an account and start adding ads to your website immediately!
AdMaven doesn't charge extra for pop-ups, exit pops, interstitials, video ads, auto-play videos, or mobile app install ads.
They have a built-in anti-fraud system to protect against malicious traffic and other threats to your earnings - no additional payments are required!
If you're not satisfied with their service within the first 30 days of use, they'll refund 100% of what you paid for your account without asking any questions at all - no strings attached!
And finally, AdMaven is committed to providing top-quality customer support 24/7 - they've never missed a response in over three years since they started business operation!
First, AdMaven only works with websites that have traffic from certain countries.
Second, they don't work with all ad types, so you may not be able to use all of the ad space on your site.
Third, they have a minimum payout of $100, so it may take a while to reach that threshold.
Fourth, they charge a 10% fee on all earnings, so you'll need to factor that into your calculations.
Fifth, they only offer monthly payments, so if you're looking for more frequent payments, this may not be the right option for you.
Sixth, they can track what content is driving revenue and which ads are performing best, but they do not report back to you or allow any user input on this information.
Seventh, because their payout is based on total revenue rather than just clicks and impressions, publishers who aren't getting a lot of traffic might end up making less than other publishers who get higher amounts of traffic.
Eighth, we found that AdMaven was very slow at processing payments (it took them 2 months to process a payment), so you should expect significant delays when it comes to getting paid.
One last con is that they lack transparency around how much publishers make per month/year and how much they've made overall since joining the program.
---
---
---