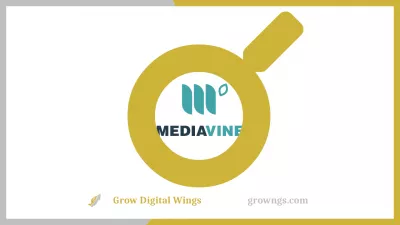 ---
---
Mediavine is an ad management platform that provides a complete and exclusive service to thousands of publishers around the world.
Mediavine has indeed been one of the best ad management platforms for publishers for quite some time now. This is a great option for bloggers with huge followings as the platform is aimed at large publishers.
Mediavine is also developing a solution for small publications. Judging by Mediavine reviews from its active users, this is a platform that cares about its audience.
The Mediavine platform is a multifunctional service with a completely transparent operation. Users are attracted by the newly developed dashboard with updated tools.
Overview of Mediavine Products and Services - Benefits and Connectivity
Mediavine is a convenient web-based system for making money on your own site by placing advertisements. Mediavine will allow you to place on your blog not only ads from companies advertised in the Google advertising network, which compares favorably with Google Adsense. The overview provided by Media Vine includes a description of products and services, registration requirements.
How does Mediavine work?
Mediavine acts as the website's advertising manager, allowing the owner to focus on the content. Once the site has been approved by Mediavine, you just need to install the script. Next, the technical team will start processing ads on the connected website.
For its services, Mediavine takes a portion of the revenue from advertising on the websites of its publishers. This symbiotic relationship has allowed Mediavine to partner with thousands of customers and ranked among other major ad management services. Mediavine has been partnering with publishers since 2004 with an excellent understanding of the needs of bloggers.
Premium products for business development
Mediavine products are designed to meet the challenges faced by users of large and small sites.
Create plugin by Mediavine
It is positioned as the most technologically advanced and fastest SEO-aware tool for cooks, manufacturers and adventurers (Bakers, Makers, Adventure-takers).
This plugin allows web publishers to focus on what they do best - content creation. With them, you can create several flavors of Schema.org markup using just one tool.
Once updated, it allows you to publish more than recipes, how-to guides, manufacturing instructions and reviews. A free automatic calculation of the nutritional value of products for recipes is also possible.
Further, for Create by Mediavine, an overview of the features is brief:
makes it easy to import content (recipes) from other plugins;
includes a free food calculator and video;
Provides easy work with lists and reviews - you can show images, links and much more in a user-friendly form;
publish how-to guides in the form of beautiful print lists, how-tos and videos, and more.
Create was designed with the following in mind:
Speed. A lightweight program with an emphasis on maintaining high site speed.
Adaptation to SEO requirements.
Full Google Rich Snippet support for recipes and one-click checklists.
Ease of use. Created for optimal communication between the publisher and his reader.
First-class imports. Content is easily transferred from other plugins for recipes and instructions.
Lots of topics. Five gorgeous themes from Purr Design. Many more will be available soon.
Fully prepared to monetize content with ad-optimized themes.
Adaptation to the site. All themes imitate the unique design of the publisher's website, so it will be impossible to find similar ones from competitors.
Live preview. You can see how the content will be displayed on the site in real time.
Adaptation for mobile devices.
Create by Mediavine – installation – WordPress plugin
Grow by Mediavine
Grow Mediavine is a versatile tool for sharing meaningful content on social media. With Grow, it's easy to expand your audience reach and rank your site on thematic platforms. Next on the list for Mediavine's Grow is an overview of the features:
Social media buttons. Placement of social media buttons before, after, or in both positions at the same time.
Floating social media buttons on the sidebar. The social media buttons remain visible to the user while scrolling up and down the web page while adding floating buttons on the left or right side of the screen.
The number of reposts in social networks, the total number of reposts. Displays the number of shares for all social networks, including Twitter.
Editable button labels. Ability to edit shortcuts for maximum engagement.
Retina-Ready Sharp Share layout for icons for high pixel density Retina screens. Grow Social by Mediavine uses a custom font to display the most beautiful social media icons on any screen.
Brand compliance. With Grow Social Pro, you can create buttons that match your site's personal branding.
The Grow Social Pro paid package costs 34 USD per year. Connecting gives you access to even more social media sharing options and settings.
Grow Social By Mediavine, The Best Looking Social Sharing Buttons
Trellis by Mediavine
Trellis by Mediavine is a speed  optimized WordPress   platform. It includes:
Several customizable child themes. These are refined, concise themes that increase the focus on the content while browsing.
Automatic optimization of performance, availability, SEO data. Trellis has built-in optimizations to improve Lighthouse performance.
Fully integrated lazy loading. Comments, frames and images are automatically configured for lazy loading, further improving the user experience.
The main functionality of Trellis:
Built-in lazy loading. Trellis automatically downloads images, comments and frames when the visitor needs them. This allows you to maintain a high overall speed of page opening.
Convenient interface. Trellis makes it easy to add Google Analytics, site verification codes, affiliate messages, web fonts, and more.
Inline critical CSS. Trellis will generate critical CSS for every post and page as readers visit, improving the site's usability.
Trellis images. Next generation image optimization with Trellis Images plugin for fast and beautiful loading of photos.
Optimization for advertising. Trellis is built with Mediavine's advanced ad management practices in mind: exclusive native ad units and ad units, higher visibility, improved RPM.
Optimized for WordPress.
Trellis is currently in beta testing. Trellis themes are currently available: Bamboo, Birch, Wisteria. Trellis continues to expand its library of themes and plugins. Mediavine has already announced an additional feature of an exclusive utility for creating beautiful static home pages and indexing categories.
Plugins you can opt out of when using Trellis:
photo compression plugins;
HTML, CSS and Javascript optimizers;
font plugins.
Trellis Paid Packages Price:
The WordPress-optimized platform costs $ 14.95 per month, $ 149 per year.
One-time purchase of Mediavine themes Wisteria, Bamboo, Birch - 99 USD.
Trellis Concierge - An installation service with plugin auditing simplifies connectivity and costs $ 249.
Mediavine Launches Trellis, a WordPress Framework Geared Toward Programmatic Advertising Excellence
What do you need to connect Mediavine to your site?
To connect Mediavine, the site must have:
50,000 Sessions in the previous 30 days (as measured by Google Analytics).
Good story on Google Adsense
Original content in any niche as a lifestyle publisher.
Long, engaging content.
Mediavine increases its clients' income by partnering with different advertising exchanges
Many people dream of blogging that generates significant income. Some have come to the conclusion that this will require becoming a true marketing and SEO guru. Often, attempts to increase income are delayed for many years. Even joining Adsense does not produce the desired result. The situation changes radically after connecting Mediavine. The principles of the service are different from those used by Google Adsense, They significantly expand the range of available advertisers.
When analyzing the quality of site monetization through advertisements, the RPM indicator is used. It demonstrates how much a webmaster will earn after 1000 sessions. Since Mediavine works with more than just one pool, as does Google Adsense (placing ads only from the Google ad network), their work with ad networks turns out to be more competitive.
You also need to consider how Mediavine works with different ad exchanges. Their method ensures that the most paying advertisers from a wide range of competitors will want to place their ads on sites connected to the platform. In almost 100% of cases, ad platforms like Adsense have only a small minimum bid.
When assessing the functionality of the platform on a scale from one to five, you can put a five. On the downside, most of the innovative features are not available free of charge. However, this disadvantage is inevitable in today's market.
Mediavine reviews
★★★★☆
Mediavine Review - Products, Services, Connectivity
 When assessing the functionality of the platform on a scale from one to five, you can put a five. On the downside, most of the innovative features are not available free of charge. However, this disadvantage is inevitable in today's market.
---
---
---