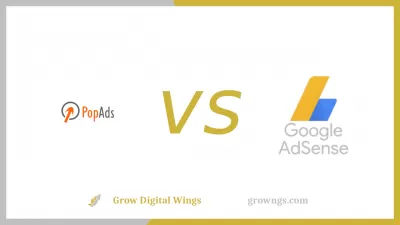 ---
---
AdSense vs. PopAds is a full review article that provides full details of the two companies. All this in order to find out which company is the best for display advertising.
PopAds network is one of the most famous ad networks in the  Affiliate Marketing   world today, and it's not just because their name is a perfect fit for the search engine query "pop ads + buy + traffic".
Another fact that makes PopAds stand out from the competition is that the company is included in the Alexa.com global ranking and ranks 61st among websites worldwide!
PopAds Display Ads allows you to drive high-quality visitors to your website as an advertiser, or you can simply become a publisher and easily  monetize your website   traffic with quality ads that appear in pop-ups.
PopAds services will be as fast and quality as possible, as well as efficient and safe. There is no other ad network on the market that processes payment requests for publishers on a daily basis.
PopAds advantages:
Dynamic market as users choose pricing policy;
Fast Payouts - withdrawal requests are processed daily;
Perfectly working support service that is ready to help you at any time of the day;
High data security, the same as in banks.
Information for advertisers
Advertisers set their own budget, target visitors and control bids. And this is only a small part of the benefits that an advertiser gets when working with PopAds.
All publishers' pages are reviewed by humans and assigned an internal measure of quality, PopAds. In addition, the exchange has developed a unique advanced anti-fraud system that filters all proxy, bot and mobile traffic.
PopAds also offers many targeting options: keyword, country, and even time. The publisher will be able to change the maximum bid (how much the publisher is going to pay for the popunder) at any time to control the speed and quality of traffic.
PopAds offers its advertisers reasonable pricing, support and fast payouts. Thanks to this, every day more and more publishers and advertisers appear on this platform. In addition, the exchange offers many payment options, and besides, the money not spent can be withdrawn without any problems.
Information for publishers
PopAds is the highest paid and fastest paying ad network that specializes in popunders.
What is a Pop-Under Ad? - Definition & Information
PopAds offers the highest rates in the industry and the best international coverage. The median income for 1,000 unique US visitors has never been below $ 4. In addition, there are advertisers from more than forty countries of the world on the exchange.
The publisher chooses the bid: you can choose the minimum bid (the price of one pop-up window). In addition, you can limit the number of pop-ups shown to one visitor during the day. You can refuse to receive popunders with sound or other annoying elements.
Withdrawals from PopAds can be requested every day, and the money will go where the publisher indicated, within 24 hours. The exchange has a good support service that will help resolve any issue or problem that may arise as soon as possible.
Everything about Adsense
Adsense Display Advertising (INSERT LINK) allows you to profit from original content in a short amount of time.
A huge number of website owners choose AdSense every day, and their decision is related to several factors:
The site is primarily a source of income: a huge number of advertisers will compete for their ads to be shown on your site;
Ads in AdSense are optimized for any mobile device: this is very important nowadays, since almost everyone has a smartphone.
To find out how much you can earn with Adsense, you can use a special calculator on the official website. It is enough to choose the niche that the site occupies, as well as how many impressions per month you expect to receive. Based on this, the approximate dollar amount that you can earn will be calculated. The final amount will depend on the niche the site occupies.
AdSense earnings: how much and how to increase them
Benefits of working with Adsense:
Only the most profitable advertising here, as AdSense is the largest advertiser network today;
The selected ads will definitely be of interest to your users, since AdSense only selects high-quality content. Thanks to this, you can earn more;
You can block ads that you don't like.
What you need to get started with Adsense
In order to start working with Adsense, you need to complete only three points:
To work with many services, you need a Google account, including AdSense;
You also need a phone number and postal address, these data must be associated with a bank account. This is necessary in order to be able to transfer earned funds in the future;
The third condition is that for Adsense to work successfully, you need to add a code snippet to your site. The system will do all further work itself.
Comparing Adsense and PopAds
If we talk about these two companies in a comparative way, then AdSense has much more advantages and worldwide recognition in all countries. In addition, AdSense is one of the services of the largest Google company, so there is no doubt about the quality of the services provided. If you compare these two companies, then it is still better to choose Adsense for display advertising, since with it there are much more chances to make money and promote your own resource.
---
---
---