AdSterra is an advertising network with push, popunder, video and banner traffic from all over the world, three-level anti-fraud protection, a wide range of advertising formats and a large number of payment methods.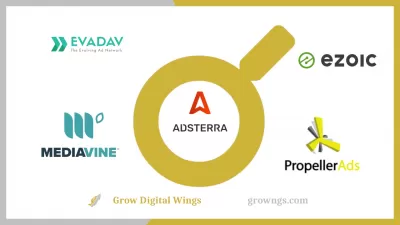 ---
---
AdSterra is an advertising network with push, popunder, video and banner traffic from all over the world, three-level anti-fraud protection, a wide range of advertising formats and a large number of payment methods.
The company appeared in 2013 and since then has been helping both advertisers and owners of various sites (from their own websites to blogs in social networks) to earn money.
AdSterra is a popular ad network. It belongs to the premium networks and is used by many site owners. This is the best choice for those who want to quickly monetize their website, blog or social media page. The main thing is to have a quality platform.
Suitable for sites in almost any language. Has a high cost per 1000 ad impressions. AdSterra has one of the best performance among ad networks of this level.
Main advantages:
There are no requirements for the number of visitors. You can connect AdSterra regardless of the amount of traffic on your site. The site cooperates even with very young and small projects.
Wide range of ad formats. The web offers many sizes and types of ads. From banners to simple links. All ads are mobile friendly.
High quality advertisers. The network cooperates only with verified high-quality advertisers.
The ability to quickly withdraw money. The minimum payout is $5.
Another plus is a large selection of payment methods. The income received can be withdrawn in bitcoins, on Tither or Paypal, by bank transfer and other methods.
Features of AdSterra:
Anti-Adblock system, which allows showing ads even to users with an installed ad blocker;
testing layouts and ads;
traffic estimator;
three-level fraud protection.
AdSterra advertising network features
already now more than 9K advertisers (brands, affiliates and media agencies) and more than 13K publishers (website and application owners, webmasters, bloggers) work in the system;
at  AdSterra,   we take special care of our customers. All managers go through the internal Adsterra Partner Care program;
the ad network is in many ways an innovator in ad formats. For example, in 2020, Adsterra launched Social Bar, an exclusive format for the advertising market. Its main advantage lies in complete customization: creatives can take any form that suits your desires and goals. So Social Bar allows you to create creatives in the form of chats, polls, video teasers, messenger icons, InPage pushes and customized banners of any configuration.
Alternatives and Competitors of AdSterra
Adsterra is definitely a good advertising network, but naturally it has alternatives in the modern Internet space. Ad networks are actively used by website owners around the world. They allow you to profitably monetize websites and significantly improve their performance. However, any network has its own characteristics and nuances of work. Let's look at the main competitive platforms.
It is not just an ad network. This is a Google certified partner. Therefore, most often it is used not as an alternative to Google Adsense, but as an auxiliary tool for increasing Adsense income. On average, income increases by 1.5-2 times.
Using EPMV measure instead of RPM, as most other ad networks do, in addition of their unique and innovative Artificial Intelligence, they are able to offer unique reports like earnings per page word count and many more.
Ezoic services are used by millions of websites. The main feature of the network is smart algorithms that select the most effective advertisements and the most successful placement on the site. The AI system analyzes the interests of a particular user, his location on the site, the optimal pages for advertising, and thousands of other indicators. Based on this data, the algorithm selects the location and type of ads, the color and size of the ad, as well as the number and time of ad impressions.
AdSterra Vs Ezoic: Comparing Two Ad Networks
EPMV: Earnings Per Mille Visits
Why Choose This Network:
Guaranteed increase in AdSense income. Statistics show that the income from the site increases by at least 50%.
Convenient settings. You can choose from a variety of ad positions. A handy ad tester will help you choose the best ad placement with the highest earning potential.
Adaptation to smartphones and tablets. The network selects different versions of ads for all mobile devices.
Smart analytics system. The platform analyzes thousands of indicators and provides the most detailed data. Including statistics.
Access to Google Ad Exchange. The platform is approved by Google and gives access to Google Ad Exchange. This allows you to sell ad space to premium advertisers. And earn more.
Ezoic has transparent work.
Ezoic features:
drag and drop ad option;
testing layouts and content in real time;
scenario testing and bidding;
The  Ezoic premium   ads program, which allows you to show more expensive ads from premium advertisers on your, by the Ezoic sales team that selects them manually;
the  Site Speed Accelerator   function, recently rebranded as LEAP, which takes care of the performance of the site and speeds it up (paid option).
Ezoic pros and cons
Ad Tester Technology
Access Premium Ad Networks
Balance UX and revenue using machine learning
Easily analyze and test content like never before
Improve UX and optimize Core Web Vitals
Build valuable audiences using video on your site
Highest revenue
Manual approval, AdSense compatible content only
★★★★★
Ezoic Monetization for publishers
 Offering innovative technological solutions such as website speed optimization, AI placeholders, higher EPMV than other RPM-based ads networks, and personalized support for all publishers, Ezoic is generally the best alternative to AdSterra for Google compatible websites.
Push notifications (native subscriptions) are a revolutionary monetization tool. These browser notifications take up absolutely no space on your website, generate instant revenue per subscription (CPS), and complement other ad formats perfectly. There will be earnings even if the user no longer visits the site.
With PropellerAds patented technologies, 8 years of market experience and a solid portfolio of major advertisers, they are able to provide exclusive terms and the best CPM in the market.
100% of your traffic can be monetized! They have a huge number of advertisers in every country and in every niche.
All ads are manually moderated 24/7. No viruses, malware or obscene content can get through. Engage your audience with the highest quality ads!
Ad optimization technology
Flexible and robust ad optimization technology, powered by AI, is designed to maximize publishers' revenues with high-viewability ads for mobile and desktop.
Experience full transparency
As a publisher you have complete access to detailed revenue reporting. See your income by ad format, country, zone, and other criteria.
Powerful tools
The platform is equipped with a packed range of premium tools to simplify the ad management: check the monetization performance, get the ad tags, customize ad formats to match your site or add new zones.
PropellerAds pros and cons
Onclick Ads (Popunder) ad format
In-Page Push (Banner) ad format
Interstitials ad format
Smart Links ad format
Monetize any audience
Instant approval
★★★★☆
PropellerAds Monetization
 PropellerAds is a great system to monetize any type of digital content with instant monetization, making it suitable for any kind of influencer on any platform.
EVADAV is a good Adsterra AlternATive, in fact, it is a safe and effective format for advertising - native advertising and notification. In EVADAV, the advertiser and the PLACE are integrated into one system. The advertising network operates in all directions and in any geolocation.
This is a multi-format advertising network that supports PUSH, NATIVE, In-PAGE and Popunder.
Namely:
10 billion  push notifications   monthly;
Global Reach - Inventory in 250 GEOs;
Trusted by advertisers - more than 10 thousand active campaigns per day;
Trusted by publishers - over 60 million active subscribers.
Main benefits of evadav ads:
100% brand safe - all your creatives are tracked with machine learning algorithms and manually reviewed to ensure 100% brand safety and the best user experience.
High CR/CTR - by matching the best offers with the relevant audience, increasing the effectiveness of advertising campaigns.
100% fraud protection - the solution automatically cuts off any bot or suspicious activity, providing only real users and live audiences for campaigns.
Target group - the ability to target the audience by GEO, City, OS, browser, language, device, subscription age, telecom operators.
Premium inventory - access to premium publishers and target audiences that best match the offerings.
Creative policy - ability to test up to 5 ads in one campaign and select reliable sites.
High volume - more than 1.5 billion impressions are delivered to advertising partners daily, delivering a high ROI.
Ad formats - get advertising opportunities with EVADAV ad formats customized with different target links.
Moderation 2 minutes - campaigns and ads are moderated for an average of 2 minutes for any time, zone, region.
★★★★☆
EvaDav Monetization for publisher
 With various types of ads, EvaDav can be an acceptable alternative for Google compatible sites.
It is an advertising network for push notifications, calendars, in-page pushes, popunders and domain traffic. It has 5 billion impressions daily, offers to launch a campaign in just 10 minutes, and then quickly optimize it using innovative approaches, auto-rules and other options that simplify the life of an affiliate. RichAds is an advertising network operating worldwide. The main ad formats are push, pops, calendar, in-page and domain redirect (by the way, it has a conversion rate 10 times higher than on pop ads).
For webmasters, RichAds is an effective advertising platform with direct traffic and for publishers - the opportunity to profitably monetize the site.
One of the main advantages of RichAds is large volumes of traffic, the daily number of impressions is more than 5 billion.
But, the platform has other important advantages:
Premium traffic. All network traffic is divided into 4 categories - premium, standard, remnant and new. RichAds managers recommend starting with premium traffic, it is 61% more efficient than the rest;
Convenient work with creatives. You can upload promotional materials in a pack of up to 10 pieces, and if you run out of ideas, you can order custom creatives for your offers in RichAds;
Lots of room for optimization. You can install Automatic Rules, connect Target CPA and take advantage of other flagship features of the platform.
★★★⋆☆
RichAds Publisher monetization
 Only offering push and pop monetization, RichAds is a good option to add monetization to any website with large traffic and no push system.
It is a traffic source that has potential business all over the world. It was founded in 2011 and quickly became one of the most popular sources of advertising traffic.
Users can bid on web traffic from different domain redirects that they deem more relevant to themselves. Alternatively, they can park their domain at Zeropark so that traffic can be redirected to that specific domain.
This way, advertisers will get the full ROI on the investment they made to get organic traffic. Many large advertisers around the world use Zeropark services as it is one of the most premium and affordable platforms.
★★★☆☆
ZeroPark Monetization for publisher
 With push, pop and domain monetization, ZeroPark offers several solutions to monetize various types of traffic.
It is an international advertising network that provides mutually beneficial cooperation conditions for all - webmasters, advertisers, media buyers, advertising networks, etc.
Because they have their own Ad Exchange and Self-Serve platform, they provide partners with many opportunities for integration. Today they operate worldwide with more than 200 countries and offer a variety of advertising formats.
★★★⋆☆
AdsCompass Monetization for publishers
 Offering an innovative calendar monetization for iOS apps, AdsCompass can be an innovative choice for some publishers in specific niches.
It is an exclusive full-service advertising management partner.
Mediavine was founded for content creators. The main goal is to provide readers with the best user experience and customers the maximum income, all with full transparency.
This partner is a top 20 Comscore resource with over 125 million unique visitors per month exclusively. With best-in-class technology and a commitment to traffic quality and brand safety, they deliver optimal performance for your campaigns.
When you join Mediavine, you get a partner dedicated to the success of your business. Their support team provides assistance around the clock, every day of the week.
★★★⋆☆
Mediavine Monetization for publishers
 Offering some of the highest RPM of all ads networks, its accession is very limited, with high requirements, and are not suitable to most publishers.
What do you choose?
AdSterra is an advertising network that is in demand all over the world. In addition to being great for most verticals and pay-per-traffic models, Adsterra is rich in innovative ad formats. So, in addition to Popunder, inpage pushes, native banners, pre-roll, the advertising network has Social Bar - an exclusive format with its own subformats, which we analyzed in detail in our publication.
But comparing Adsterra with competitors like  Ezoic,   you can see that the latter platform is more functional.
Ezoic is an entire platform that manages all ads on a website with the aim of increasing profits. Using machine learning and artificial intelligence, the platform matches better ads, helps increase ad revenue, and speeds up page load times.
AdSterra vs Ezoic is a more democratic network. There are fewer tools for analytics, but you can start showing ads even with low traffic. After all, there are no traffic requirements. The theme of your site can be almost anything: from casinos and online dating to cryptocurrency. In addition, you can connect ads in a page on a social network. For example, to the Facebook group. You can't do that with Ezoic.
Referring to our detailed analysis, you can choose the optimal advertising network for you and develop your business in the best possible way!
Frequently Asked Questions
Is Ezoic a good AdSterra alternatives?

Yes, Ezoic is a good AdSterra alternatives that has many features. For example, this is the ability to drag ads, test layouts and content in real time, test scenarios, and more.

Is Zeropark a good way to monetize a website?

Yes, Zeropark is a good way to monetize your website. Through the monetization of Zeropark push traffic, pop and domain, ZeroPark offers several solutions for monetizing different types of traffic. This way, advertisers will get the full return on the investment they have made to get organic traffic.
---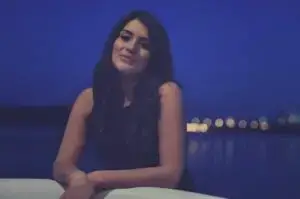 ---
---