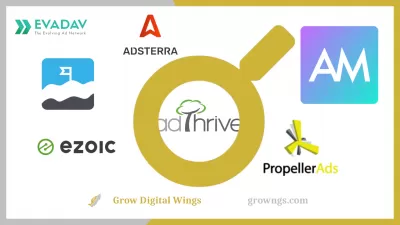 ---
---
Hello there guys! In today's article, we are going to discuss some of the AdThrive alternatives to discover more about other options that you can choose from. Some of the things that will be included in this article are the pros and cons of each alternative, a quick AdThrive review, a summary, as well as a final rating for each alternative. Without further ado, let's jump right into the article!
AdThrive was initially founded in 2013 and it has now become one of the most famous ad networks that allow bloggers to monetize their websites. However, one of the downsides of AdThrive is that you will need at least 100,000 sessions per month in order to qualify for the minimum entry requirement. On top of that, the approval process is also extremely picky which means that only a small percentage of applications will be accepted while others will be rejected. Despite the setup procedure being straightforward, keep in mind that there's no community support in AdThrive which means that if you face any technical issue, the only choice that you have would be to either contact their customer support or handle it by yourself.
Adthrive is an online advertising network also known as a blogger advertising provider for blog monetization.
Adthrive review - is a review of the best CPM-based ad network that attracts many publishers. AdThrive is incredibly helpful and supportive of its publishers. Their staff is well versed in publisher advertising and their support team is always ready to help their customers.
AdThrive Pros and Cons
Fast approval application
Easy setup procedure
Only some applications will be approved
High minimum entry requirements (100,000 sessions per month)
Low ads quality
No community support
AdThrive in Summary
Hence, I would give AdThrive a rating of 2 out of 5 stars.
★★☆☆☆
AdThrive Ads
 In a nutshell, AdThrive might not be the best ad network for most people as it requires a high number of sessions per month, provides no community support for those that are just starting out, and the quality of the ads is not that good either compared to its competitors.
Top 6 Best AdThrive alternatives to monetize websites
Ezoic is an ad testing tool that helps you to search for the best spots for your ads (read our full Ezoic review). It's completely different compared to other ad platforms as it features powerful artificial intelligence technology integration. Hundreds of unique ads layout are used to test which one performs the best for your website. In other words, Ezoic helps you to maximize your earnings from website ads as much as it possibly could.
As soon as a user visits your website, Ezoic will automatically load the test contents in an experimental layout. The system will then records the time on site, bounce rate, ad income for every layout, and page views for each visitor. These data will then be used to find the best-performing layouts specifically for your website. Think of it like a custom-made service tailored specifically to your website needs powered by AI.
Ezoic pros and cons
Increased earnings by using ad testing
Comprehensive reporting and analytics
Allow sticky and anchor ads
Gain full control over your ads
Top-notch customer service
Provides protection from AdSense policy violations
Low payout threshold
No minimum traffic requirement
Too many free functionalities, can be overwhelming for beginners
Ezoic Summary
Hence, I would give Ezoic a rating of 4.98 out of 5 stars.
★★★★★
Ezoic Ads
 Ezoic is an incredibly powerful ad network that allows you to earn more from your websites as they utilize the power of artificial intelligence that does all the testing for you. I would highly recommend Ezoic for those that have achieved the minimum traffic requirement as it helps you to boost your revenue to allow you to earn more money.
AdMaven is a type of ad-tech platform that provides monetization and advertising solutions for publishers and advertisers (read our full AdMaven review). Some of the key features of AdMaven include an exclusive monetization opportunity for any type of impression and user, on any device, around the world. On top of that, the high effective CPM would also help publishers to generate higher revenue.
Next, AdMaven provides a wide range of tools that you may use on your website to allow you to gain more insights that you could use to better understand your visitors' interests and behaviors. They also provide ads in multiple formats and sizes to make it easier for you to test different ad configurations on your websites. If you encounter any type of difficulties throughout the entire time, you can always rely on their dedicated support team to help you to resolve your issues.
AdMaven Pros and Cons
Provides accurate and comprehensive reports with full transparency
Authentic user experience, minimum intrusiveness, and high-quality ads
Provides a high level of protection by removing any ads with malware
AdMaven ads can be easily implemented even for beginners
Monitor and track your site impressions with the site management feature
It doesn't provide any visual reporting analytics like graphs
AdMaven Summary
Due to its high-security level, I would give it a rating of 4.76 out of 5 stars.
★★★★⋆
AdMaven Ads
 AdMaven is a decent choice for those that need a complete report to study the user behaviors and interests. Besides that, it also has high CPMs compared to other types of ad networks and it helps you to protect your website by blocking any inappropriate ads or any ads that contain malware.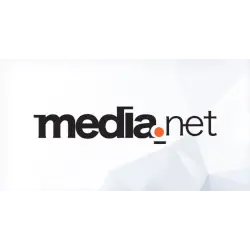 Media.net is a type of advertising company that mainly focuses on offering powerful monetization products to digital publishers (check the best Media.net alternatives). Some of the services offered include video, search, native, mobile, and display advertising to monetize the publisher's websites. They also manage high-quality ad supply to more than 500,000 websites all around the world.
One of the key features includes the Display to Search (D2S) ad format where the display units can be used to show search-type ads. The ad units are filled with multiple keywords and as soon as the user clicks on a specific keyword, it will redirect the page to a search engine like a page with search ads. They partnered with Yahoo to provide high-quality results to the users. Besides that, you may also use Media.net to display contextual ads to provide visitors with more relevant ads that might catch their interest.
Media.net Pros and Cons
Blocks any forbidden content such as adult, illegal and discriminatory
Relevant contextual ads to provide a better user experience on your site
Yahoo advertising provides higher profits from the relevant traffic
Display to Search ad format provides deeper user insights
Media.net marketplace has exclusive demand from Yahoo and Bing which provides publishers with higher revenue
Payments can only be made in US dollars
Media.net Summary
I would give an overall rating of 4.18 out of 5 stars as it provides high-quality ads and that's what matters the most.
★★★★☆
Media.net Ads
 Media.net provides huge revenue opportunities for publishers to boost their income and grow their websites. At the end of the day, we could always agree that an ad network that pays decently with peace of mind is better than a network that pays you a huge amount initially and pays you nothing the next day.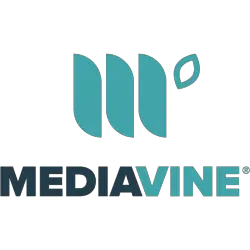 Mediavine can be considered as one of the best alternatives that you could get your hands on as they offer a low minimum entry requirement (check the best Mediavine alternatives). Unlike AdThrive which requires at least 100,000 sessions per month, Mediavine only requires a minimum of 50,000 sessions per month making it one of the best alternatives for those that haven't met the traffic requirement.
On Mediavine, their team of experts will help you to set up the ads for you however you will still have complete control over which ads you would like to place on your website. Next, one of the main reasons why you should choose Mediavine is due to its high RPM. Mediavine utilizes the same revenue-sharing model where you will be able to earn a total of 75% of the amount that the advertisers paid initially. It's also an effective and trustworthy ad management platform that helps you to boost your website's revenue.
Mediavine Pros and Cons
Lower traffic requirements compared to Adthrive (50,000 sessions per month)
Low minimum payout (as low as $24 to $200 depending on your chosen payment method)
Higher RPMs
Reliable customer service to help you to solve any issues
Transparent reporting interface
User-friendly dashboard
Ads may include Mediavine branding
Mediavine Summary
Overall, it's an excellent alternative to AdThrive hence I would give it a rating of 3.7 out of 5 stars.
★★★⋆☆
Mediavine Ads
 Mediavine is undoubtedly one of the best alternatives that you might want to check out first as it offers a low traffic requirement so it's great for those that have a small audience. Besides that, it also features a lower minimum payout which means that you don't have to wait long until you can get your money transferred to your bank account. In terms of customer service, they do provide high-quality and reliable customer support whenever you're stuck with an issue.
AdSense is one of the earliest and largest ad networks in the world. Most beginners would start with Google AdSense and the majority of bloggers would still use Google AdSense to monetize their blogs today (check the best AdSense alternatives). Since it's completely owned by Google, you will find that it's more optimized to maximize the potential earnings of your website.
It can be quite confusing at times to see that AdSense approves your application but other ad networks, like  Ezoic,   might reject your application. Unlike  Ezoic,   Google AdSense chooses to pay you for every click instead of every impression. This simply means that you will need to ensure that you're engaging well with your audience. Besides that, you also don't have much control over the ads on your website as they will display the most relevant ads based on the browsing habits of the users.
AdSense Pros and Cons
No traffic requirements
You may earn a considerable amount of money from AdSense
Free and your ads are created by Google
Save money and time
You may place ads on multiple websites from a single account
Allows you to customize how your ads look
The minimum payout amount is $100
AdSense Summary
Hence, I would give it a rating of 3.89 out of 5 stars.
★★★⋆☆
AdSense Ads
 With no traffic requirements, no upfront payment, and high-quality ads, Google AdSense is a solid choice for those that are just starting out and don't have much money to invest in their websites. If you need a free ad network to help you monetize your blogs and websites, I would definitely recommend Google AdSense as it's free and easy to use.
Infolinks can be considered to be one of the biggest contextual ads networks however they have also ventured into other ad formats like in-article, display ads, infold, in-tag, and in-screen ads (read our full InfoLinks review). One of the best things about Infolinks is that they have no minimum traffic or content requirements.
So, if you just recently created your blogs or websites, then you may utilize Infolinks to help you earn some money before you're able to meet Ezoic or other ad network minimum traffic requirements. Apart from that, Infolinks also helps you to link with a group of great advertisers and ad formats are optimized for mobile devices. This is truly convenient, especially in a case where you get most of your traffic from users with mobile devices. However, keep in mind that their RPM is quite low (around $2 to $5 for every 100o visits) compared to other ad networks.
InfoLinks Pros and Cons
Fully compatible with AdSense
No minimum traffic or content requirements
Provide connections with great advertisers
Contextual ads provide better privacy security for visitors
Fast approval (require less than 48 hours)
Low income for non-tier 1 countries
InfoLinks Summary
Overall, I would rate Infolinks a rating of 3.7 out of 5 stars.
★★★⋆☆
InfoLinks Ads
 In conclusion, Infolinks is an ideal choice for those that are just starting out as they have no traffic requirements and you don't have to pay for anything as it's free. On top of that, the time it takes to get your application approved is also short so you can focus on creating more content on your websites. The contextual ads provide a higher level of privacy security to the user as it removes the need to use the user's cookies to serve them with proper ads that might catch their interest.
Frequently Asked Questions
What are the negative factors for cooperation with AdThrive?

The main disadvantages of working with AdThrive are selective approval of applications, high minimum entry requirements, poor quality of advertising, and most importantly, the lack of a support service.

What are the main Adthrive requirements entry?

You will need at least 100,000 sessions per month to meet the minimum entry requirements. In addition, the approval process is also extremely picky, which means that only a small percentage of applications will be accepted and others will be rejected.
---
---
---