There are different alternatives to Mediavine. They give you the opportunity to have a passive approach to making money blogging - posting ads on your blog.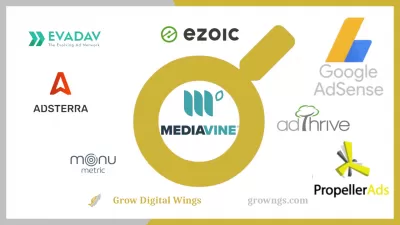 ---
---
Ad management platforms
There are different alternatives to Mediavine. They give you the opportunity to have a passive approach to making money blogging - posting ads on your blog.
All you need is traffic and your own blog to be successful. But, if you are using a free blog site, you will not be allowed to show ads. AdSense used to be the easiest way to get started with ads, but with minimal traffic, publishers could only make a few dollars a month. If the profit is not high enough, no blogger will want to clutter up their blog with ads.
Over time, several ad networks have emerged. But most have been using Mediavine for quite some time, and it's no secret that it's one of the best ad management platforms for publishers.
If you are looking for a replacement, the best Mediavine alternatives for bloggers are listed here.
Mediavine is an ad management platform that provides a complete and exclusive service to thousands of publishers around the world.
The Mediavine platform is a multifunctional service with completely transparent operation. Users are attracted by a newly developed toolbar with updated tools.
Mediavine is a convenient web system for making money on your own website by placing advertisements. Mediavine will allow you to place on your blog not only ads from companies advertised in the Google advertising network, which compares favorably with Google AdSense. The review provided by Media Vine includes a description of products and services, registration requirements.
How does mediavine work?
Mediavine acts as the website's advertising manager, allowing the owner to focus on the content. Once the site is approved by Mediavine, simply install the script. Next, the technical team will start processing ads on the connected website.
For its services, Mediavine takes a portion of the revenue from advertising on its publishers' websites. This symbiotic relationship has allowed Mediavine to partner with thousands of clients and put it on par with other major ad management services.
Mediavine Alternative platforms
Unlike many other ad networks that have increased their pageview requirements to 50,000 and above, Ezoic makes it easy with a monthly threshold of 10,000 views. They started accepting small publishers on a monthly basis.
Usually they make an announcement and regardless of the traffic they take the first 200 candidates.
Despite its small size, the site offers services for testing and optimizing content and advertising.
Ezoic also uses a lot of data to figure out how ad tolerant your site is and then optimizes placement accordingly. This allows you to earn more money than if you used placeholders instead of ads.
Signing up for Ezoic is free and you can choose whether to start with an ad or a layout tester. Since the service checks sites manually, it may take some time for your site to be approved. You should see a noticeable increase in your site's revenue once you've been admitted to the network. Also check out free tools for marking directions
 Ezoic,   on the other hand, has been a source of controversy among publishers. You may run into issues depending on your hosting provider and theme.
Many publishers have reported that their blogs have been corrupted after installing ads, while others have claimed that their site speed has slowed down.
However, they also offer a great program called  Ezoic premium   that will negotiate direct ads placement for your websites with advertisers.
On the other hand, some publishers are excited about their time at Ezoic. It seems to be case specific, so it might be worth a try if you haven't been approved elsewhere.
They offer plenty of amazing new technologies to optimize your websites by making them faster using a free CDN, allowing you to run automated tag tests, and much more, all in the final goal of increasing your RPM into EPMV that will grow your earnings.
They also have the amazing  Ezoic affiliate program   that will let you earn extra income by referring other publishers to their platform.
AdSense is by far the longest running platform for publishers' advertising solutions that still exists.
The AdSense workflow is fairly simple: you copy and paste a short line of code where you want your ad to appear. Google is a full-service advertiser, so you don't have to work directly with advertisers or think about the process itself. Google finds relevant ads based on your content and sends you a payment profit as soon as you reach your threshold. Many small publishers see AdSense as easy and secure to enter the big world of online advertising. There are no minimum traffic requirements. That's why so many publishers start with AdSense.
It partners with publishers to increase ad revenue, like all ad networks. The main difference is how Monumetric achieves this.
Monumetric never bombards your site with irrelevant ads, unlike other services that use a one-size-fits-all approach to ad placement. Instead, it works with you to improve the performance of your site and make your content and delivery more compelling.
This allows you to get more organic visitors and make the most of the ads you place on your site. Monumetric is popular with publishers because of its excellent ad quality.
Monumetric has a relatively strict application process. To avoid expensive setup fees, you must have at least 10,000 views per month and more than 80,000 views per month.
Monumetric, on the other hand, can be a great approach to monetizing your blog if you're confident in your ability to get numbers. However, many publishers indicated that they were able to recoup their investment within the first month.
However, due to the pandemic, Monumetric is now unable to accept submissions from smaller publishers. You may be on a waiting list for several months.
AdThrive alternatives is good compared to Mediavine. It really is the best CPM based ad network for bloggers. However, this also makes AdThrive selective when it comes to new bloggers who want to join.
AdThrive is incredibly helpful and supportive of its publishers. Their employees are well versed in publisher advertising and they are always ready to help their clients.
In addition, they offer courses to help you boost your CPM and generate even more passive income from your blog.
Some blogs are banned from Mediavine due to their traffic sources, so they opt for AdThrive instead.
This is the only option for publishers with huge subscriber counts. Since they are both aimed at large publishers, it is Mediavine's biggest competitor.
In addition to its unique ad placement technology, Adthrive has direct partnerships with advertisers who directly bid with the company for placement on its publisher network.
For all applicants, AdThrive has a rather demanding quality assurance method. They require the majority of your audience to be American.
Your site and its traffic will be additionally assessed for appropriateness after a thorough check against basic standards.
If they are approved by Adthrive, you will receive a layout recommendation designed to attract advertisers for the quality ads that will make you the most money.
This is an advertising network with push, popunder, video and banner traffic from all over the world, three-level anti-fraud protection, a wide selection of advertising formats and a large number of payment methods.
The company appeared in 2013 and since then has been helping both advertisers and owners of various sites (from their own websites to blogs in social networks) to earn money.
The network provides a CTR of 15-20% on top advertising formats. Cooperation with her will be of particular benefit to those who work in such verticals as dating, utilities, subscriptions, sweeps, VPNs, gambling and adult and cams. The star of the advertising network is Social Bar, an exclusive Adsterra format with a CTR 20-30 times higher than classic push notifications.
It is one of the largest ad networks. Since 2011, he has been selling and buying traffic from all over the world. In January 2018, they began to buy and sell traffic from PUSH notifications. Today, the size of the base has crossed the mark of 300 million subscribers from 195 countries.
The site works with almost all verticals: nutra, betting, games, gambling, finance, forex, binary options, cryptocurrency, dating sites, sweepstakes. Do not sell or buy only adult traffic.
Initially, PropellerAds worked with pop-under traffic. Over time, other advertising formats were connected. Now advertisers can work with four types of advertising: OnClick (Popunder),  push notifications   (PUSH notifications), NativeAds, Interstitial.
EvaDav is an ad network. Traffic is traded according to CPC and CPM tariff plans for the following ad formats: native ads, inpage traffic,  push notifications   and popunder.
Total: 4 most popular formats for launching campaigns, incredible traffic volumes in countries and sane traffic prices. Registration in the advertising grid is instant: you enter your mail, choose a role on the site (publishers connect their sites, advertisers launch advertising campaigns), confirm registration.
2 billion impressions worldwide, 25 thousand top advertisers and 21 thousand publishers. All this is combined in the EvaDav platform. The network has collected the best tools for affiliates and offers high-quality traffic without bots in any GEO.
The quality of traffic in Evadav is beyond doubt. First, to add your site to the advertising network, you need to meet a whole list of requirements. Secondly, EvaDav strictly moderates advertising campaigns, which is the best care for consumers.
What is the conclusion to choosing an alternative to Mediavine?
Mediavine increases the income of its clients by partnering with various advertising exchanges.
Many people dream of having a blog that generates significant income. Some come to the conclusion that this will require becoming a real marketing and SEO guru. Often attempts to increase income are delayed for many years.
When analyzing the quality of  website monetization   through advertisements, the RPM indicator is used. It shows how much a webmaster will earn after 1000 sessions. Since Mediavine does not only work with one pool, their work with ad networks is more competitive.
You also need to consider how Mediavine works with various ad exchanges. Their method guarantees that the most solvent advertisers from a wide range of competitors will want to place their ads on the sites connected to this platform.
When evaluating the functionality of the platform on a scale of one to five, you can put five. Of the minuses - most of the innovative features are not available in free mode. However, this disadvantage is inevitable in today's market.
Frequently Asked Questions
Is Mediavine a good advertising platform?

To date, there are different advertising networks with their own characteristics. But most of them have been using Mediavine for quite some time, and it's no secret that it's one of the best ad management platforms for publishers.

What are the available Mediavine payment method?

Mediavine offers several ways to receive payments. You can update your payment method at any time according to your needs. Available Mediavine payment method options are Domestic ACH, PayPal, U.S. Wire Transfer, eCheck / Local Bank Transfer, International Wire Transfer.
---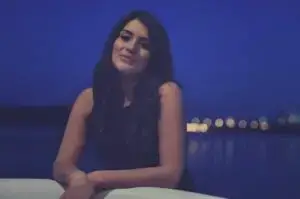 ---
---
---