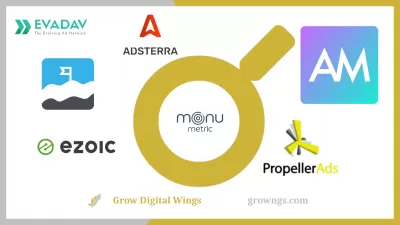 ---
---
Are you seeking Monumetric alternatives? If so, you're not alone in your hunt. Many publishers look for popular ad networks to maximize their earnings through advertisements. The good news is hundreds of networks exist for site monetization. However, the sad part is most platforms aren't legitimate. You'll waste your time and efforts by choosing such a network. You need to be diligent when choosing ad platforms. Here are popular Monumetric alternatives for your site. Let's dive into each of the options to make the right choices.
Monumetric alternatives
Monumetric requirements and strategy are slightly different from other ad serving networks. The main feature is the automatic display of dynamic ads based on your content and your traffic.
Monumetric is an innovative network specializing in traditional, push, and pop-under ads with CPC/CPM models. It serves numerous publishers across the web. However, you must check other possibilities too. Seeking Monumetric alternatives is also advisable for the betterment of ad revenues.
Although the market is literally flooded with hundreds of ad networks, not all can live up to your expectations. It's best to pick the best ones for your blog/site. The following are the most-favored Monumetric alternatives that you should consider.
Top 10 Monumetric alternatives for website monetization
1. Pubmatic - The right alternative because of its transparency and separate - private marketplace
It's a highly endorsed platform that specializes in solutions such as cross-screen video, ad quality, and media buyer console. You may enrich your earnings potential with this fantastic network.
The platform ensures simple header bidding with top-class management tools along with Prebid.js accessibility. That's why it books a slot among Monumetric alternatives. It offers separate, private marketplaces to offer control and manage the audience. On top of that, the platform features Real-Time Bidding for improved results.
Other services are audience encore, identity hub, inventory quality, and Openwrap OTT.
Features
Offers better advert quality and safeguards your inventory
Real-time bidding to ensure the right connections with in-demand sources
Other services - identity resolution as well as A/B testing
Offers a private marketplace with complete transparency
Open source technique to enrich omni-channel monetization
Requirements
Web publisher should be the owner of the site or in contract with the actual website owner.
Payout terms
Net90 schedule - minimum $200
Various payout options
Pubmatic Pros and Cons`
Provides real-time bidding
Useful analysis and fantastic dashboards
Numerous markets for publishers/advertisers
Can't fully integrate with all mobile DSPs
Pubmatic Score
The network earns 3.5-star ratings with its RTB technology and separate marketplace.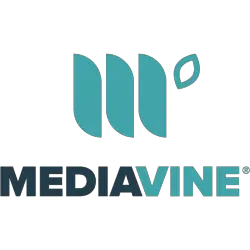 Mediavine, rated as of the top Monumetric alternatives, ensures better ad management for sustainable environment for publishers/advertisers. It offers much better transparency on fees, working as well as cost (check the best Mediavine alternatives). The network has the necessary solutions to publishers' advertising management needs, whether large or small. It features social sharing, WordPress framework, and creating content cards.
Mediavine helps publishers/advertisers with launching ads, making exclusive content, and improving website speed. With over 8,600 publishers, the ad network has been serving content creators for more than 16 years.
Features
Offers lightweight adverts for fast loading
Video-forwarding feature to showcase videos
Quality control through premium adverts
Runs a dedicated Facebook group to connect swiftly to their community
Data-driven dashboard to check top-performing videos, posts, RPM, and more
Places adverts for views optimization with better advertising standards
Requirements
Requires 60,000-80,000 monthly impressions
Needs traffic mainly from countries such as Canada, the U.K, or the U.S.
Payment methods
Minimum payout stands at $25
Net 65 payment
Mediavine Pros and Cons
Top quality, relevant ads
Provides utmost transparency
Multiple payment choices such as domestic ACH, Paypal, and International ACH among others
Annoying branding at the bottom of adverts
Limited tracking features
Mediavine Score
The network secures 3.5-star ratings because of its strict requirements concerning traffic.
It's an innovative interface with its anti-adblocking feature. The network specializes in CPA, CPM, and CPC-based advertising and is ideal for real-time statistics for big as well as medium web publishers (read our full HilltopAds review).
The best part is their adverts come with anti-adblockers. So, you can earn for any type of traffic.
Features
Supports CPC, CPM, and CPA models
Features the innovative anti-ad blocking feature
Requirements
Has minimum requirements for traffic
Payment terms
Minimum payout - 50$
Publishers are paid through Bitcoin and/or Payoneer
HilltopAds Pros and Cons
Real-time statistics and reporting
Easy usage
Not suited for publishers with low impressions
HillTopAds Score
The network secures 4 stars due to simple and easy-to-use interface.
The network is a wonderful CPM platform with fast advert speeds (read our full PropellerAds review). Publishers can effortlessly monetize Smartphones and/or websites. They may begin by following an easy process to add or check their domain.
The interface supports many types of ads such as PopUnder, Web Ads, Banners, and Layers. This is why Propeller is termed as one of the popular Monumetric alternatives for those seeking CPM advertising.
Features
Trying their service is easy
Offers various advertising formats
Requirements
No traffic requirements
Approves English/non-English websites
Payment terms
Net30 day payment
Multiple payment routes
PropellerAds Pros and Cons
Easy usage
Real-time stats
Weaker user experience
Doesn't support PayPal payment
PropellerAds Score
The platform gets 4 stars on a 1-5 scale.
5. Outbrain - An innovative platform because of in-depth analysis and thorough insights
It's a favored ad platform that caters to all types of publishers. Recommended as one of the famous Monumetric alternatives, Outbrain works as a recommendation interface that shows suggestion feeds on numerous websites. It provides audience segmentation, retargeting, geo-targeting, behavioral targeting, advanced reporting and analytics, and cross-channel targeting.
Features
A/B testing
Flexible Placements of ads
Sells all the remaining inventory for increased revenue
Requirements
Doesn't have a minimum traffic requirement
Engaging/unique content that offers value to audiences is eligible to join the platform
Payment methods
The interface works on a CPC (Cost per Click) model
Has a monthly payment/billing cycle
It pays and accepts via multiple channels
Outbrain Pros and Cons
Simple and effortless setup
Vast network
Easy usage
Terms change rapidly
Weaker support - Publishers need to wait to get their issues resolved
Outbrain Score
Reviewers give 3.5-star ratings due to easy interface and no traffic requirements.
The platform ranks as a smart interface for website owners. How? Ezoic capitalizes on its machine learning technology to test various ad placements to select the highest-earning mix (read our complete Ezoic review).
You may use the easy drag-and-drop options to test the locations. Based on your findings, you could run tests and/or decide your goals (enriching user experience vs optimizing yield, or having the right balance).
Getting into Ezoic is easy for any publishers. That's the main reason why it's ranked among the best Monumetric alternatives. You need to have 10,000 sessions per month. The network supports vertical content and the minimum payout stands at $20.
Features
Smart interface that taps machine learning to optimize a publisher's revenue
Has different advert formats
Free video self-hosting and sharing
Free CDN and site speed optimization
Free SEO tools: title tag tester, broken links analysis
Free superior visit analytics
Integrated data privacy / consent management
Requirements
No minimum requirements - all you need is a website
Payment terms
Offers multiple payment options
Minimum payout - $20 only
Ezoic Pros and Cons
Joining is easy
Location testing available for advertisers/publishers
Ezoic Score
Ezoic gets 5 stars due to the machine learning technique that it uses for ad deployment.
It's a network that works efficiently for advertisers/publishers. Adsterra includes a massive base of website owners (read our complete AdSterra review). It deals with mainstream/non-mainstream verticals. Advertisers and publishers are able to choose between a fully managed and an intuitive self-serve platform with automated on-boarding. Plus, they enjoy support via live chat.
Features
Fast tracking and in-depth targeting
Central, intuitive dashboard
Capacity to launch different campaigns at the same time
A/B testing available for 15 creative ads
Easy tracking and API integration
Estimation of traffic volume
Multiple advert formats such as Direct Link, Push Ads, and Banner Ads.
Requirements
No traffic requirements
No cluttering of ads
Minimum deposit - $100 for advertisers
Publishers can get started via live chat support and/or personal managers
Payment terms
Paypal, Paxum, WebMoney, Visa/Mastercard, Capitalist, and Wire transfer
Multiple formats such as CPA/CPI, CPM/CPL, RTB, and CPC
AdSterra Pros and Cons
100% fill rate bags the network a slot among Monumetric alternatives
Support 24/7
Affiliate program for web publishers
Choice between self-serve or managed services
API integrations
Anti-fraud technique
CPM rates differ by location
High minimum payout for publishers
No support online
AdSterra Score
The platform earns 4-star ratings due to 100% fill rate and anti-fraud protection.
8. Ad thrive - A better alternative, thanks to higher RPMs
Popular as one of the Monumetric alternatives, AdThrive is a dedicated platform providing personalized solutions for website owners with guaranteed RPMs at high rates (check the best AdThrive alternatives). The interface has three solutions: Engagement, Growth, and Revenue.
The network is ideal for various markets such as food, travel, customer tech, sports, and lifestyle. It boosts ad revenue with custom-made ad tactics, smart solutions, and a highly dedicated team.
Features
Intuitive dashboards for performance and revenue stats in real-time
Tailor-made advert layouts for enhanced earnings
SEO solutions improve RPM reporting, traffic sources, and keyword tactics
Allows accessibility to brand campaigns
Reduces bounce rates via website performance plugins, JavaScript expertise, and core solutions
Requirements
Needs at least 10,000 impressions per month, especially from the US
Payment terms
Minimum payment - only $25
Net-45 schedule
Supports various methods - eCheck, Paper check, Global Wire Transfer. Paypal, and ACH
AdThrive Pros and Cons
Higher RPM
Enhanced customer support
Dashboards with performance and revenue metrics
Better advertising quality
Higher traffic requirements
Longer payment cycle - 45 days
AdThrive Score
The network secures 3.7 stars because of strict requirements.
It's a highly popular ad network that ensures monetization/advertising solutions for site owners/advertisers (read our complete EvaDav review). Evadav assures you of increased CPM rates. The platform maximizes returns and revenue for publishers. This is why site owners endorse Evadav among the best Monumetric alternatives.
As a site owner, you may  monetize your website   with different ad models (sliders, banners, interstitial ads, or pop-ups), ensuring an ideal mix of revenues. That lets publishers diversify revenue while minimizing risks.
Features
Support CPA, CPM, and CPC
Minimum payment - only $25
Payment terms
Multiple gateways: Skrill, Paypal, or Paxum
Payment made weekly on Mondays
EvaDav Pros and Cons
Stats updates every hour
Multiple gateways for payment
Stats doesn't reflect traffic sources with lower clicks
EvaDav Score
Evadav grabs 4.5-star ratings due to fast and various payment options.
It's a platform that presents monetization/advertising solutions for publishers/advertisers (read our complete AdMaven review). Ad Maven assures site owners of high CPM and better conversions for web advertisers. The interface optimizes returns and increases revenue for blog/site owners. That's why publishers consider it among the top Monumetric alternatives.
Website owners can monetize their property through various formats (banner ads, traditional pop-ups, interstitials, lightbox ads, and sliders) that secures a range of revenue. So, site owners get a chance to diversify their ad revenue and reduce risks concurrently.
Features
Supported formats: CPC, CPA, and CPM
Minimum payment is pegged at $50 only. However, the wire transfer route requires publishers to earn at least $1000.
Payment methods
Payment routes: Wire Transfers, Bitcoin, Payoneer, and Paypal
Payment: 30 days
AdMaven Pros and Cons
Multiple payment channels
Stats updates every hour
Basic dashboard with minimum features
Has a traffic requirement of 2,500 views per day - small web publishers can't get into the network
AdMaven Score
Ad Maven grabs 4-stars due to multiple payment routes and various ad formats.
Conclusion - Monumetric alternatives
When it comes to site monetization, selecting the best ad networks is paramount. Although Monumetric is an amazing choice, it may not suit all site owners. Like any smart publisher, you must review top Monumetric alternatives. That should let you optimize your earnings. So, assess each network in accordance with your specifics. Also, check their benefits and drawbacks to choose a few Monumetric alternatives that go well with your site.
Frequently Asked Questions
What ad layouts does Monumetric work with?

Monumetric is an innovative network that specializes in traditional, push and pop-under advertising with CPC/CPM models that serve a wide range of publishers online.

What are the main Monumetric requirements?

Monimetric requirements and strategy are slightly different from other ad networks. The main feature is the automatic display of dynamic ads based on your content and your traffic.
---
---
---